Our Cabin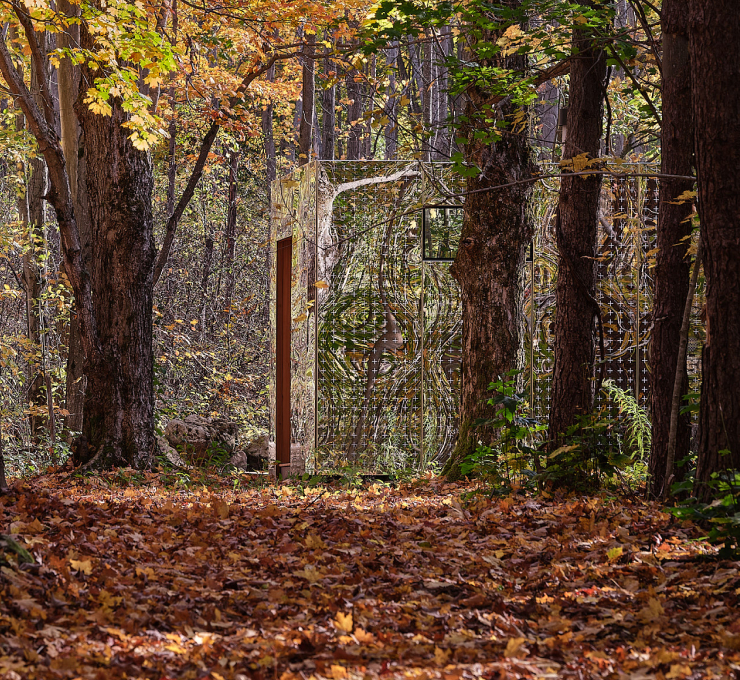 1/4
Design Ethos
Our mirrored stainless steel exterior is coated with a wildlife friendly texture and disappears into the landscape so you can get lost in what matters most.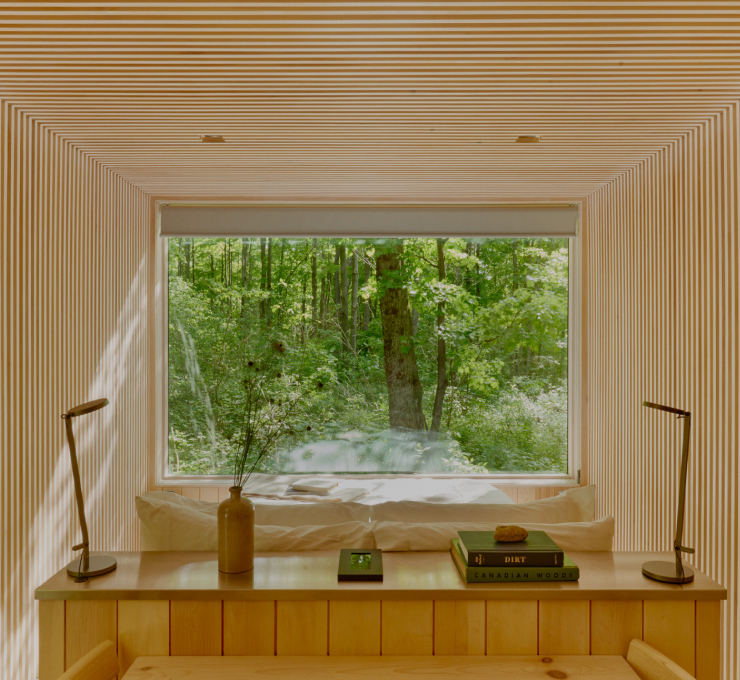 2/4
Enveloping Views
Our cabins looks out through a custom built window so you can both fall asleep and wake up enveloped by the woods.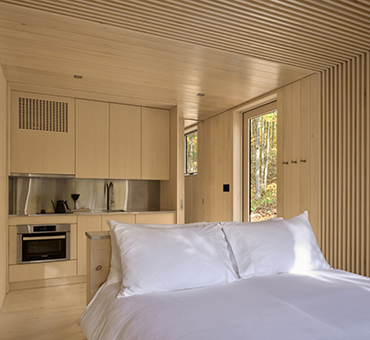 3/4
Full Kitchen + Restroom
Every cabin is outfitted with a custom designed fully functional kitchen and three piece restroom.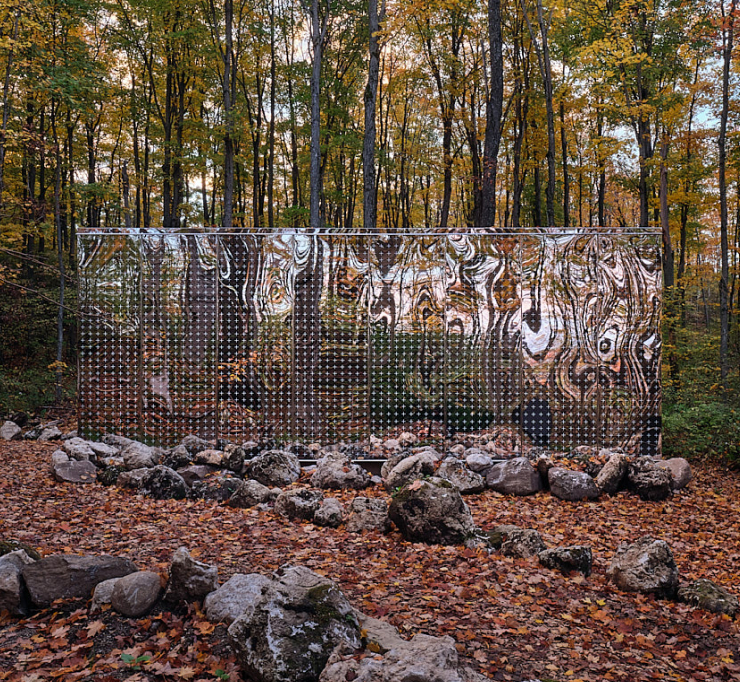 4/4
Set and Setting
Each cabin is carefully placed in the woods to provide you with both ease of access and the feeling of solitude.